PRAUS GIFTS
We create everyday items (affirmation cards, bookmarks, magnets, keyrings, etc.) with God's Word because a Word from God changes everything.
Happy Birthday to Jesus! Merry Christmas to You!
God Loves You!
We want to be sure you know how much God loves you, so we have the Affirmation Cards below available at no charge. This set has verse after verse telling you of God's Love for you. Just add this to your cart before checking out.
Affirmations from God - God's Love for you
Regular price
Sale price
$0.00 USD
Unit price
per
Sale
Sold out
Share
View full details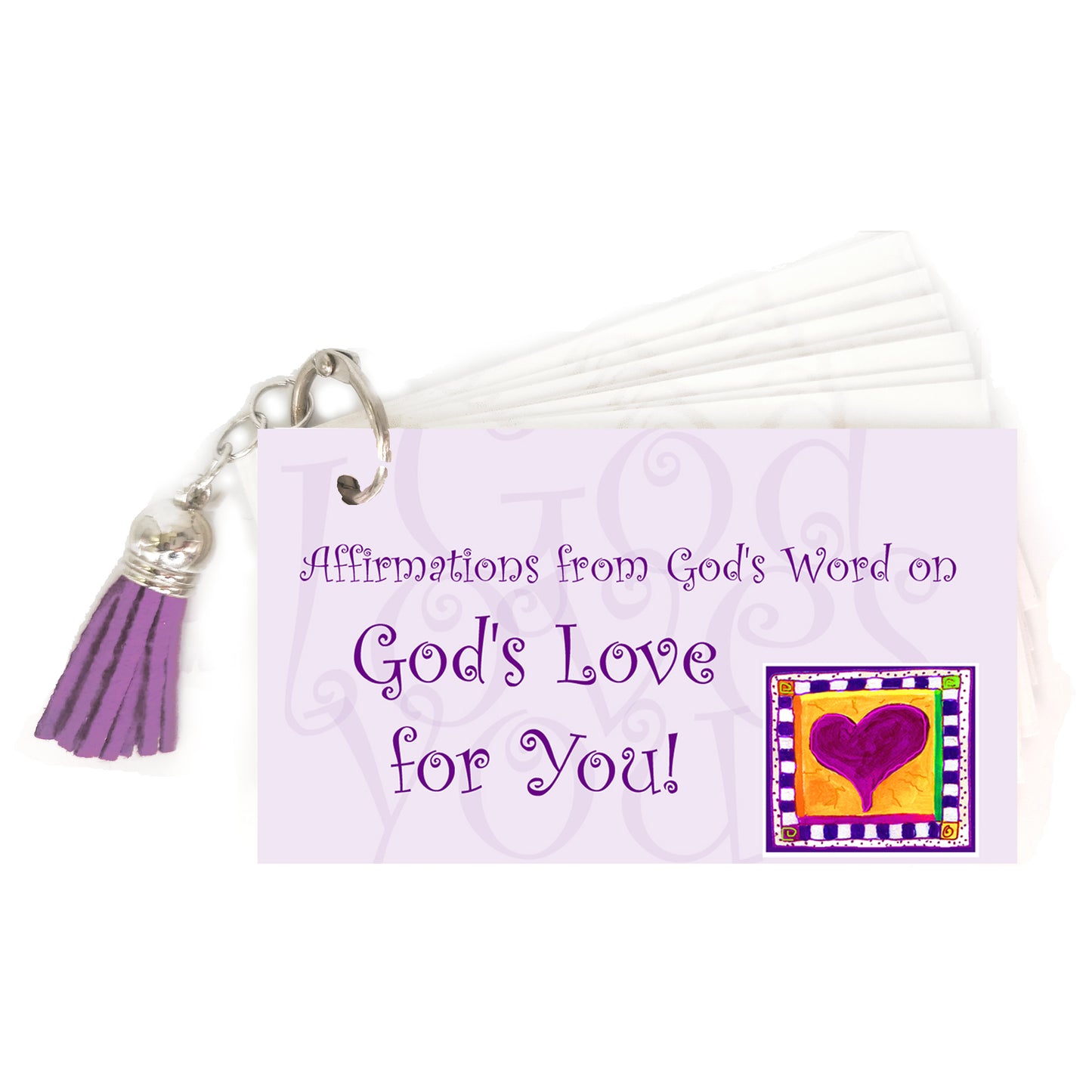 God's Word is powerful. It changes us.
God's Word changes everything! It changes Hate to Love, Anger to Peace, Self-indulgence to Self-control, Poverty to Prosperity, Sickness to Health, Foolishness to Wisdom, Pride to Humility and Fear to Faith. 
It is the same with My Word. I send it out, and it ALWAYS produces fruit. It will accomplish
ALL I want it to, and it will prosper EVERYWHERE I send it.  Isaiah 55:11
STEPS TO TRANSFORMATION
1) Find God's Word for you. Search our website by topic or verse.
2) Keep it in front of you constantly. Meditate on it at least four times a week.
(this is where our products help!)
3) Replace all negative or contradictory thoughts with God's Word for you
The best thing we can do to improve our lives is to believe God.

Search above for a specific verse or click on the product type below. 
View Designs and Products
The Meaning of Praus
Praus - (pray-ooce') The Greek word for meek. A grace of the soul that accepts God's way as best and His dealings as good and so is obedient to Him, even through suffering.
Praus was one of the defining qualities of Christ and His life. May this be true of us also.